[ Back]
Agenda
[Vissza]



30th July – 10th August 2008 • Minimum Party 2008: Space-season



...


2nd January, 2003 • Montanaro's New Year concert at Tranzit House in Cluj
25th July — 4th August, 2002 • Minimimum Party 2002: Shining Icarus
3rd—4th May, 2002 • Minimum Party at the Mediawave festival, Győr, Hungary
12th—13th April, 2002 • Charta Minimumia 3
27th July — 5th August, 2001 • Minimum Party 2001: In the Shadow of the Rising Earth
20th July, 2001 • Spider's Web-aktion (Transilvaniean Student Camp, Szejkefürdő)
17th March, 2001. • Catalogue-presentation (Insomnia Café, Cluj)
Borderstanding*
17th Minimum Party Creative Camp
25th July – 5th August 2012
Location: Tiszástő (the confluence of Tisza-creek) near Kászonaltíz village (Plăieşii de Jos, county Harghita, RO)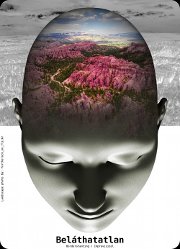 We easily comprehend facts, especially if the arguments are good. The eye easily figures out landscapes, especially if the viewpoint is right.
But is it also possible that one's truth cannot be seen? While we are rambling about our mental landscapes, looking for a watchtower, we wonder whether our search may have unforeseen consequences. If space extends our vision, can its image be misread? Maybe the source of incomprehensibility is the ambiguous self-confidence of our mind which peregrinates in the shadow of the valley of our reason? Can be misconceived something easy to comprehend? Will one see his misconception?
This year's workshop activity will analyse the idea of "Through a Glass Darkly", while a camp fire lit in the circle brings as if by magic, bizarre shadows upon the borderless frontier zone of the Kászon glade.

*Borderstanding: fusion between the words 'border' and 'understanding'
Workshops:
Visual Art Workshop
Vezeti: Hunor Pető (Budapest)
Misunderstanding
Misunderstanding, which means a defective interpretation of the received information, is a pillar of human communication. If that information is a symbol, due to the attached connotations one can misread its meaning. For example if we say apple, in most of the cases the listener will tend to believe that we are rather talking about a brand, than a fruit. To reassign its original meaning it must be peeled of its extra connotations. To create a new meaning we might need to add something.
In the workshop we'll try to pin down that something with the help of samples from art history, especially those created out of misunderstanding. After that we shall examine and evaluate misunderstandings and misinterpretations brought along by the participants and finally we shall try to make them fit for a professional discourse.
The goal of the workshop is to put the experience of misunderstanding in an artistic context first by modelling it and then by making it a part of a creative process. The process will include both classical and contemporary techniques such as land art, installation, photo and video.
Motion-Theatre Workshop
Led by: Junya Ishii (Japan)
There are trees, soil, plants, insects, animals and water in the forest. They don't belong to any nation, religion or creed, although they work well in their own system. At the beginning humans also were parts of the system of nature. Man fears nature, and at the same time, respects it. He gives something to nature, and takes from it as well.
Just to be body and harvest fresh ideas from your body and environment, this is the aim of our workshop. There will be no Teacher/Master at this workshop, I will only try to show a direction.
This is my second time to lead a Minimum Party Workshop and I am looking forward to get back with my small tent and share my perspective/thought, and also listen/learn your perspective/thought. Since 2008 (when I first visited Minimum Party) I traversed plenty of borderlines to see a different reality. Yet I am still looking for middle road in creation.
I think Kászon is perfect environment to try to reach your body! (Junya)
Photo Workshop
Led by: Zoltán Molnár (Budapest)
Panorama-comics, photo-montage
Panorama is that field of view which is broader than the usual human angle of view. A man with panoramic sight perceives both the surrounding world and himself in it, realizing the point-like smallness of his dimension in the context of the whole. In 1685 Johann Zahn from Würzburg invented a tool. It was a small wood-box with movable lens and 45 grade oriented mirror behind it, which projected the image to a frosted glass on the top. Canaletto Canal (1697–1768) made his Venetian cityscapes with the help of this "ancestor of optical panoramic camera". By horizontally or vertically rotated cameras we shall create panoramic photos about someone whose story will unfold from space and landscape.
We can create photo-montages with light, mirrors, glasses, without cutting, pasting or masking. The created pictures appear as montages, while they are still visions of a real space.
Requirements: photo-camera (film or digital), tripod, flashlight (torch and photo), timer, mirror, glass.
Film Workshop
Led by: Gergő Fogarasi (Budapest) and video-documentary: Tibor Schneider (Cluj)
Mis-feeling
"In the end we are drained by the whirl of principles" (Based on Zola's statement)
The easiest thing in the world is to misunderstand... Mis-feeling is slippery. Why cheat if you're afraid? Conversation is only a source of misunderstandings. On the other hand silence can be misleading too. Human life is an infinite cycle of misunderstandings.
This year we shall make an experience based on the theme of Feeling/Forgetting/Denial , and we shall use the genres and structures of video-art.
We expect ideas, short descriptions and stories too. This workshop will try to collaborate with other workshops too.
In 10 days of work we shall go through three stages:
I. Brain-storming, scripting
II. Shooting, video-experiments
III. Post-processing
There will be projections regularly at evenings (21st century movies), followed by talks.
The works made during the workshop will be shown at the end of the camp! Please bring cameras (photo, video), laptops if you can, or anything else that may be useful!
Last years' films can be seen here
Music Workshop
Led by: Zsolt Lászlóffy (Oradea)
I just have read in Henry David Thoreau's book: "At evening, the distant lowing of some cow in the horizon beyond the woods sounded sweet and melodious, and at first I would mistake it for the voices of certain minstrels by whom I was sometimes serenaded, who might be straying over hill and dale; but soon I was not unpleasantly disappointed when it was prolonged into the cheap and natural music of the cow. I do not mean to be satirical, but to express my appreciation of those youths' singing, when I state that I perceived clearly that it was akin to the music of the cow, and they were at length one articulation of Nature." (Henry David Thoreau: Walden, Sounds)
Does sound/silence have a specific meaning? Might the music flow directed by chance have a concrete meaning that can be put into words? What kind of additional connotations convey any of Mozart's Dice Games (Musikalisches Würfelspiel) compared to his many others? Even before the activity of John Cage (1912–1992), who marked the I Ching (Book of Changes) as being his 'ars poetica', artists were preoccupied by the introduction of different types of mystic number squares and magical squares into music experience. Cage finished The Future of Music with the following invitation: "It is time to make a modern music concert in Africa." Can chance in music be foreseen, and if the answer is yes, to what extent? Chance is not identical with improvisation, neither with its free nor with its restricted types. Moreover, can one foresee the effect of a concert like this at Tiszástő of Kászon?
Experimental Theatre
Led by: Attila Szabó (Cluj-Miskolc)
With the spontaneous devices of land art and through its placement in landscape Attila Szabó (ex-Élboy) tries to make a kind of animation theatre in which the brook is the princess veil, the red carpet rolling down from the hill is the shed blood of the dragoon and the sun is Polyhemus, the one-eyed giant. According to the nature of animation inanimate things become animated, come to life, such as puppets, objects or even a mountain or a brook. Not the dimension is the most important.
Architecture Workshop
Led by: Sándor Orbók (Miercurea Ciuc)
Puzzling, usually this word does not belong to the characteristics of contemporary architecture. Sometimes only due to pure shape characteristics or as a result of its aim, modern architecture is very simply organised and not puzzling, moreover it wants to make use of this effect. Since it is rather rarely the object of human activity than its frame, the puzzling and misconceiving character might be classified only as arbitrariness or even mistake, because it bothers the attention directed on the activity of those who are in this frame. When is this arbitrariness allowed and what is its aim? To what extent may puzzling and misconceiving character be an aim, and which are those aims? Is this compatible at all with the concept of 'aim'? (The concept of 'designing' implies also the 'aim'.) May this be produced on purpose authentically? In short how should we treat the effect of puzzling, incomprehensible and infinite character, the effect of fantastic elements?
We shall try to find answers to these questions and according to the possibilities and conclusions we try to embody them.
Writer's Workshop
Led by: Zsuzsa Selyem (Cluj)
Literary Landscape Descriptionss
Among the most exhausting parts of compulsory readings we can surely include those 'presented-as-classics' landscape descriptions. Aristotle (or his darkly mirror in our mind) should be blamed for this too: his mimesis (mirroring) principle, which neither counts the mirror nor the eye of the beholder. Landscape description is both mirror and objectification.
In our workshop we shall test different stages of landscapes and writing methods : mirroring, self-mirroring (mise en abime), personification, objective prose, shaping the different voices of natural elements from Tiszástő , inventing rhetoric forms, as far as envisioning the future through a type of a so called ecological prose, where neither trees nor men are present. Maybe a kind of hybrids.
Philosophy Workshop
Led by: Zsolt Pálfalusi (Budapest)
Borderstanding
What is the consequence, if philosophically, "there is nothing left to do" and so one day we feel, that we have no reason to stop and think about anything because we feel, "we understand everything"? We know, that is not the case since in fact we do not understand everything, but essentially there is nothing you can do about it. We got beyond stratling philosophical perceptions, and also left the company of those people, who still have discoveries of that kind.
And what happens if likewise, you have already had behind all the "shocking artistic experiences" and when art is no more than "fun" – and if not, it gets uncomfortable, and even that doesn't matter either. What happens when, over the ruins, we are reflecting again on those things whose importance is... incomprehensible?
we shall look into these issues during the morning workshop seminars..
For this course read texts for discussion:
Cioran, E.M.: The End of Philosophy
Chalupecky, Jindrich: Art and Sacrifice
Kruger, Barbara: Irony/Passion
Craft Workshop
Led by: Melinda Csergő (Lăzarea)
Thread – macramé, felt, crochet
The handling of objects implies a lot of different interpretations. Different objects are results of different creative processes, and are marked by different personalities. Likewise their usage is different, depending of the owner's personality.
The craft workshop's creative process will respect two goals: usability and the craftsman's tastes. Wool and thread will be used to create things for personal or collective use. These objects will be the results of either individual or collective work, and as such will allow different interpretations.
There will be room for experimenting crochet, macramé, felting, with lot of possibilities (freedom) during the creative process.
This year's camp is sponsored by
Romanian Government – Department for Interethnic Relations
Ministry of Culture and National Heritage of Romania
National Cultural Fund of Hungary
Communitas Foundation (Cluj)
Our partners are:
Mayor's Office – Village (Parish) Plăieşii de Jos,
Kazun Cultural Assoiation.
[Back]



Prepairing for 13th Minimum Party
Téridény (Space-Season)
13th Minimum Party Creative Camp and Professional Forum
30th July – 10th August 2008

Kászonaltíz (Plăieşii de Jos), Tiszástő (county Harghita)
Human perception is bound to a given place, and it is extremely limited. We cannot see ourselves both from an external and internal point of view, only within boundaries. We are looking for our place, a place which can be marked as ours. The result of this quest is the gaining of a kind of space. Time and space may become shape of our hope. Miklós Erdély, who attributed a considerable critical potential to scientific reasoning, speaks about space-like-time and time-like-perception. Maybe it shows the power of chance that we have arrived to the same concept like Miklós Erdély did, while time and motives had been different. "Téridény tehát" tells Erdély through one of the male voices in "Dirac a mozipénztár előtt". Thus the concept of "Téridény" is our basic motif, the one which guides this year's creative experiments. It is concrete and abstract at the same time. Space is what we make our own through moulding, even if its dimensions are geographical and historical, that is: cannot be spanned. Be sacred or profane, public or private from a qualitative point of view, in its characterisation it is always implied the observer's position: the question of outside and inside. We wait for those to come in the workshops (visual arts, photo, film, music, dance, philosophy, craft) of the 13th Minimum Party Creative Camp, who would like to play with space. In the camp on 31st July (21.00 pm) there will be Miquèu Montanaro's (France) concert.

Visual Arts – led by Szacsva y Pál (Hungary)
Music Workshop – led by Miqueu Montanaro (Provence, France)
Contemporary Dance Workshop – led by Ishii Junya (Tokió, Japan)
Photo Workshop – led by Róbert Mosberger (Mór, Hungary)
Film Workshop – led by Károly Szabó (Székelyudvarhely/Odorheiu Secuiesc, Romania)
Philosophy Workshop – led by Zsolt Pálfalusi (Budapest, Hungary)
Élboly – led by Attila Szabó (Kolozsvár/Cluj Napoca, Romania)
Craft Workshop – led by Melinda Csergő (Gyergyószárhegy/Lazarea, Romania)
(Literature) Workshop for writing the next MP-catalogue – Zoltán Sipos (Kolozsvár/Cluj Napoca, Romania)
Visual Arts
Led by Szacsva y Pál (Hungary)
The way we imagine time, which can be experienced by all of us in the same way (but of course this is unreal), we have also a measure of space, and with its help we try to make permanent a space concept for all of us. This is only an aspiration. In reality everybody perceives time in a different way, individually (Bergson), and (as a consequence) one also perceives space in a different way. However, the search for common time and space concept will have significance until people want to experience and create things together. The only question is: alongside what kind of time and space concepts would we like to make common these two basic dimensions of our individual activities and experiences? Beyond the scientific and speculative approach, this time we search for artistic representations of space and time perception, which due to the nature of art will be always unique and individual, though it may be realised as common just in the process of coming into being. The Workshop of Visual Arts gives space (and time) to experimental creative work for creative communities based on open genre and media able to be enlarged. Bring along all those traditional and new technical devices, which according to you, may help you in representation, designation, cutting and recombining of space sections.
Music Workshop
Led by Miquèu Montanaro (France)
Montanaro is the European wanderer of ethnic based musical improvisation. His world of music knows no boundaries, his roots are in the Provençal music, but he is also familiar with the Eastern European music traditions. He invites all the musicians, who appreciates making experiments in order to realise a collective music, and they will make music together with the land, brooks, trees and every element of the scenery. The musicians' work will be inspired by the forest. At the end of the co-operation they will make a CD containing a selection of their music pieces. In the workshop they will make experiments with mixing improvisation, folk and contemporary music and vocal music as well. Beside this great stress will be laid on listening to each others' playing and on common breathing.
Photo Workshop
Led by Róbert Mosberger (Hungary)
In the age of digital photography the participants revitalise an almost forgotten world of images, they will re-discover the art of photography with self made and simple photographic devices. In the workshop they will prepare watch cameras and different type of pinhole cameras, moreover they will become familiar with the almost forgotten technique of photogram and cyanotype. There will be set up Róbert Mosberger's travelling laboratory, the tent-laboratory which was present with great success at many festivals. The laboratory of Camera Obscura is an exciting observing and visual device, but it may be used as a giant camera and photo laboratory as well.
Film Space-Season 13
Led by Károly Szabó (Romania)
From Einstein's relativity theory through different kind of space and time theories we arrive to the space and time unit of film, which may be realised with the help of montage. We would like to elaborate the 4th dimension through the avant-garde "Shitteth" comedy by Alfred Jarry, entitled "Ubu the King" (Ubu Roi). The absurd logic and the symbolic scenery, the grim humour and the neglection of realistic requirements it makes really suitable for a work in Kászon. Creators, directors, cinematographers, actors and costumiers are invited to come as many as possible and other people for related tasks, too.
Motion Theatre Workshop
Led by Ishii Junya (Japan)
There are trees, soil, plants, insects, animals and water in the forest. They don't belong to any nation, religion or philosophies, although they work well in their own system. At the beginning human-beings belonged also to the system of nature. Man is afraid of nature, and at the same time, he/she respects it. He/she gives something to nature, and takes from it as well. Dancers dance for the space, and they are influenced by it. Just to be body and think with body, this is the aim of our workshop. In this workshop your body will receive plenty of information from space. Then you will have a lot of question marks. These question marks will be your treasures. There is no teacher in this workshop. Each of you will find your own answers through your body, experience and emotion. We shall work in pairs, and in the group you can share your treasure with others. This workshop is not especially for dancers or actors, it is for all those people, who want to get impression through their body in the forest. Key-words: Manipulation, Blind walk, Imitation, Breath etc.
Élboly
The Theatre of Joy made by Attila Szabó, (Romania) István Molnár and Artúr Vranyecz
This year they plan to make sit-coms (situation comedies) including 5-6 episodes, which would be shot in the front of the public, and finally there will be a non-stop projection on the last day. Once Jerry Seinfeld said… … in one of his humorous introductions that he hated those serials in which each part was not an independent unit, and sometimes they extended it over to the next episode, and the spectator was informed about this by the inscription: "to be continued". Of course this cannot be guessed at the beginning or at half-time and not even with two minutes before the end... People just stand and gaze at and they are alarmed: "Oops! In an instant it starts the news, and Timmy is yet in the depth of the cleft! People and scriptwriters!!! In five minutes-time Timmy cannot be rescued from the cleft!!! Let's do something together!!!" And then the inscription TO BE CONTINUED appears on the screen rigorously and dispassionately. Jerry continues the chain of ideas saying that according to him the good serial does not use the phrase "to be continued", but it is built up of well-constructed and finished episodes ending in a bang, since this is its main good point. This is the reason for its existence. In case one would like to see something that is long, endless, boring, always cut into pieces and stretching from day to day, then there is one's own life!!! For this reason people should not watch TV, above all not serials!!! By the way! Two penguins are in the desert. One of them keeps clasping an electric stove under his arms, and the other one tries to pull a tortoise out of its shell. The one with the stove tells to the other with the tortoise: "Pal, if my eyes do not deceive me... To be continued
Philosophy Workshop
Led by Zsolt Pálfalusi (Hungary)
In the Pilosophy Workshop we discuss two basic texts:
1) M. Heidegger: Art and Space
2) G. Deleuze: The Plain and the Grooved
Both of the texts are excellent to become immersed in the way the slogan of the camp indicates. The seminar permits to get an insight in the problem of space harped on by the philosophers, the base of which is not the concept of space known from macro physics, but the space known by the art, which has to take into consideration the space of "soul", "existence" and "intellect", and also the problem of their taking shape (in space) in an artistic way.
Crafts Workshop
Led by Melinda Csergő (Gyergyószárhegy/ Lazarea, Romania)
Space in itself is a concept hard to define, most often it becomes concrete through a relationship. People's basic motivation is to "inhabit" somehow the space used by them, and to form it, so that the given medium can represent its user. This is true also for objects and "dresses". We decorate ourselves/our space with objects/materials according to our character, personality and mood. How can one monopolise the space? To what extent one can make it a symbolic one? How can be space projected to objects, and how can one produce its variations? All these with raw materials as wool, yarn, wood and metal. With these techniques we can make experiments since this camp gives opportunity to create really according to our ideas, and it is possible to decorate our milieu with objects that are rightly the elements of our relationship to space.
SPACE in the Arts – Professional Forum
Lecturers: Alexandru Antik, Zsombor Bartos-Elekes, Zsolt Fekete, Zsolt Gyenge,
Zsolt Irsai, Áron Kovács, László Mátyás, Béla Mester, Zsolt Pálfalusi, Szacsva y Pál,
Gusztáv Ütő, Zoltán Vécsi Nagy Agreements with other lecturers are going on as well.
The sponsors of this year's camp are:
The Romanian Government, Department of Inter-Ethnic Relations
National Agency for Youth Initiatives (Romania)
The National Cultural Fund (Hungary)
The Homeland Fund (Hungary)
The Communitas Foundation










A LOT of text need to be translated from Hungarian...
The archives are accessible on the Hungarian (and partly on the Romanian) version of the site. (Only links listed on the top of this page are available in English. You still can visit the Hungarian version, and look at some nice pictures.)
If you can help translating email us at minimumparty_gmail_com.








Montanaro's New Year Concert
[UNDER CONSTRUCTION]






Text goes here...


A koncert plakátja




[ Back]